The History of Bridgeworks Family Dental Center
---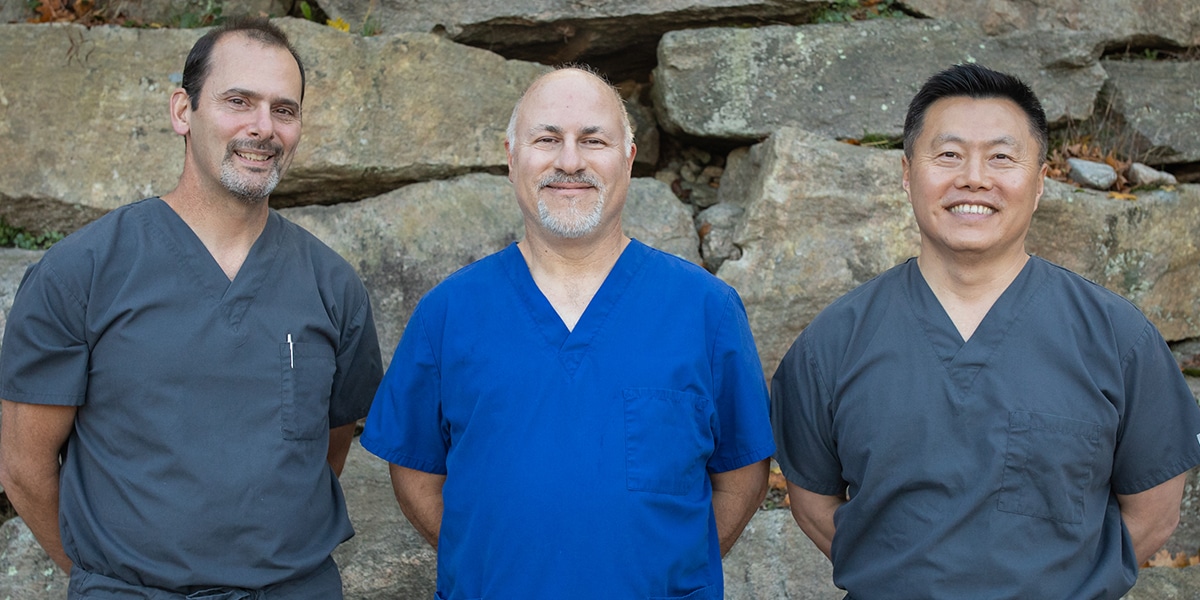 ---
Located under the Goldstar Bridge, Bridgeworks Family Dental has provided multiple generations of Groton families with comprehensive dental care for 55 years. While the practice was started by Dr. McKeon and Dr. Curtiss, for the past 25 years Dr. Antonelli, Dr. Malahias, and Dr. Kim have continued to work together with their dedicated staff to fulfill the mission of Bridgeworks to provide quality dental care to the community.
Dr. Antonelli   joined the practice in 1993. He is a 1991 graduate Stony Brook School of Dental medicine. He then  went on to complete a one year dental residency at the Castle Point  V.A. Hospital in Wappingers Falls NY.  Dr. Antonelli  is on staff  at Lawrence and Memorial Hospital in the department of general surgery. He is a member of the New London Dental Society and the American Academy of Implant Dentistry. Dr. Antonelli enjoys all facets of dentistry including, cosmetic, restorative, implant and complex prosthodontic cases. Dr. Antonelli lives in Waterford Connecticut with his wife Kari-Ann and his two sons Vincent and Charlie. DR. Antonelli enjoys the outdoors and is active with the local boy scout troop. He enjoys hiking, backpacking, fishing, and hunting.  In his spare time he enjoys the family tradition of wine making.
Dr. Malahias joined the practice in 1999. He is a Graduate of Stony Brook School of Dental Medicine and a classmate of Dr. Antonelli. Dr. Malahias completed a one year residency in general dentistry at St Charles hospital and Rehabilitation center in Port Jefferson NY.   He spent several years working overseas and in the western United States before returning to the East Coast. Dr. Malahias has spent several years working on behalf of the celiac community researching the dental implications of celiac disease. He is also a diplomate of the American Academy of Dental sleep Medicine which focuses on the treatment of sleep apnea patients with an oral appliance. Dr. Malahias lives in Waterford with his wife Joanne and Daughter. Dr. Malahias enjoys travel and woodworking.
In 2000, Dr. Kim joined the practice. A graduate of the University Of Missouri School Of Dental Surgery, Dr. Kim completed a two year residency fellowship program at Columbia University in New York City. Dr.Kim received the Fellowship and Mastership awards from the Academy of General Dentistry. Dr. Kim has been trained in general orthodontics from the American Orthodontic Society and he is a Preferred Invisalign® provider. Dr. Kim is a member of the American Dental association and the Academy of Cosmetic Dentistry. In his spare time, Dr. Kim enjoys swimming, soccer, and Tae Kwon Do.
---